Please send me an email for any questions about ordering a knife.
Books are open for orders.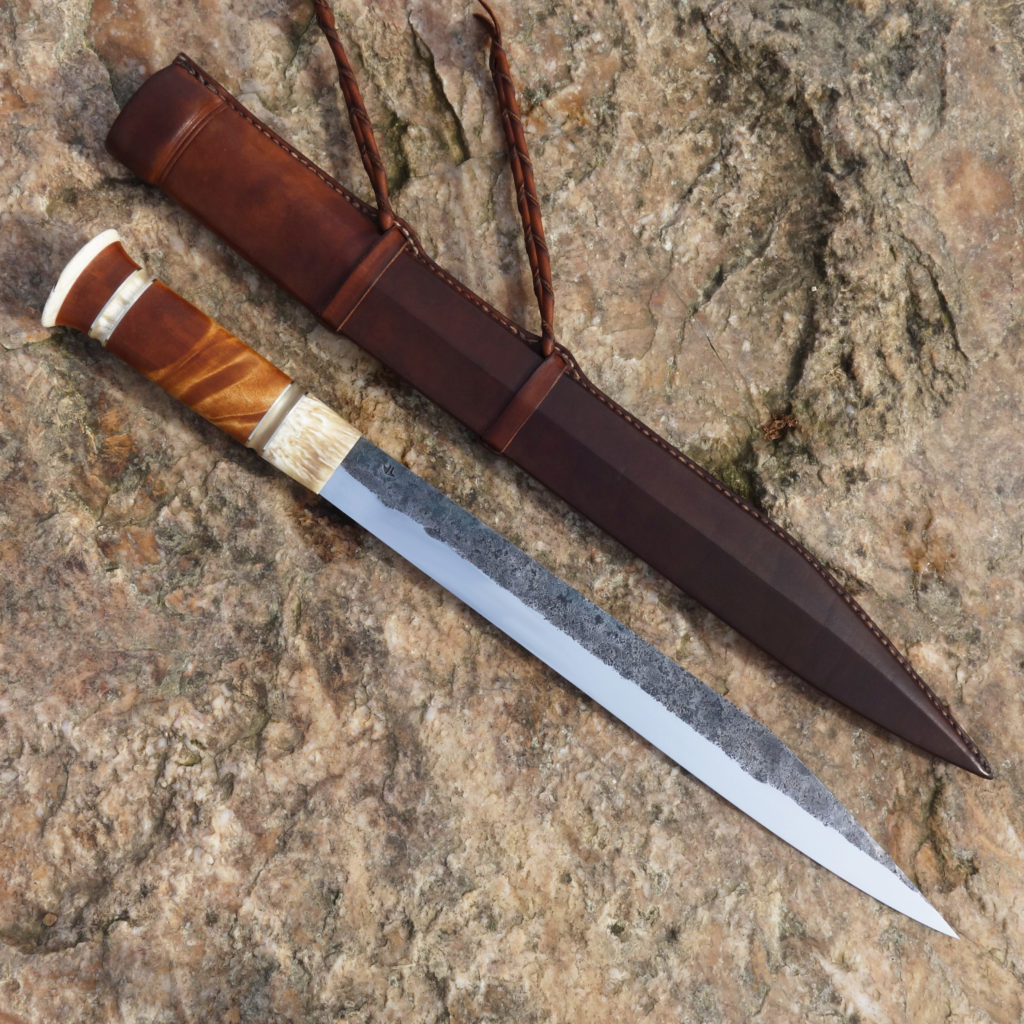 "UMMIMAQ-SEAX", available.
My vision of a seax knife : the blade shape is inspired by high middle ages ones, but the project is not an historical reconstruction. Some nordic influences for handle and sheath, inspired by leuku/puukko construction, but not really the same because of blade geometry. And one of the most beautiful material of the arctic, muskox horn !
Blade : handforged 80CrV2, hand polished, flat grind, little 2nd bevel. Size 365x38x5 mm.
Handle : greenlandic muskox horn, oiled birch burl, nickel-silver spacers. Carved horn sections. Pommel's bolster made of the raw part of the horn surface.
Sheath : cow hide with wooden insert. Sheath+knife lenght, 53,5 cm.
Please PM for price.